HanseHUB Meeting in Plön
by Alina Jeschke

July 11, 2017
Moon-loving mosquitoes, mating fish and modeling biology
Hanse-MPI-doctoral researchers learn about Evolutionary Biology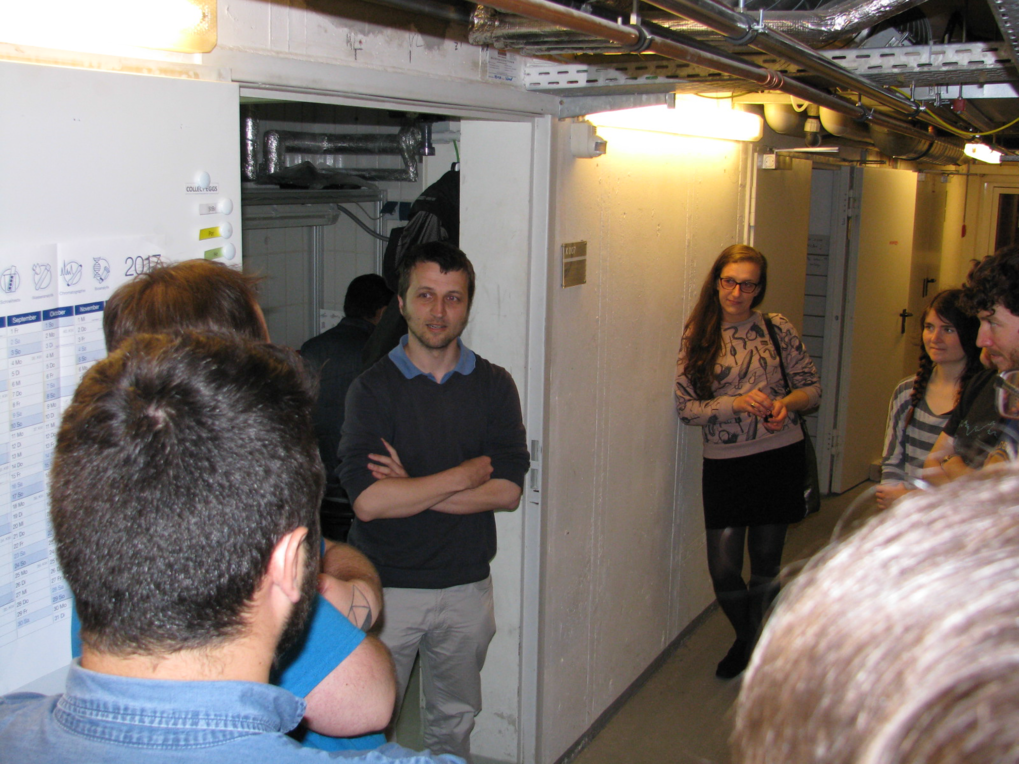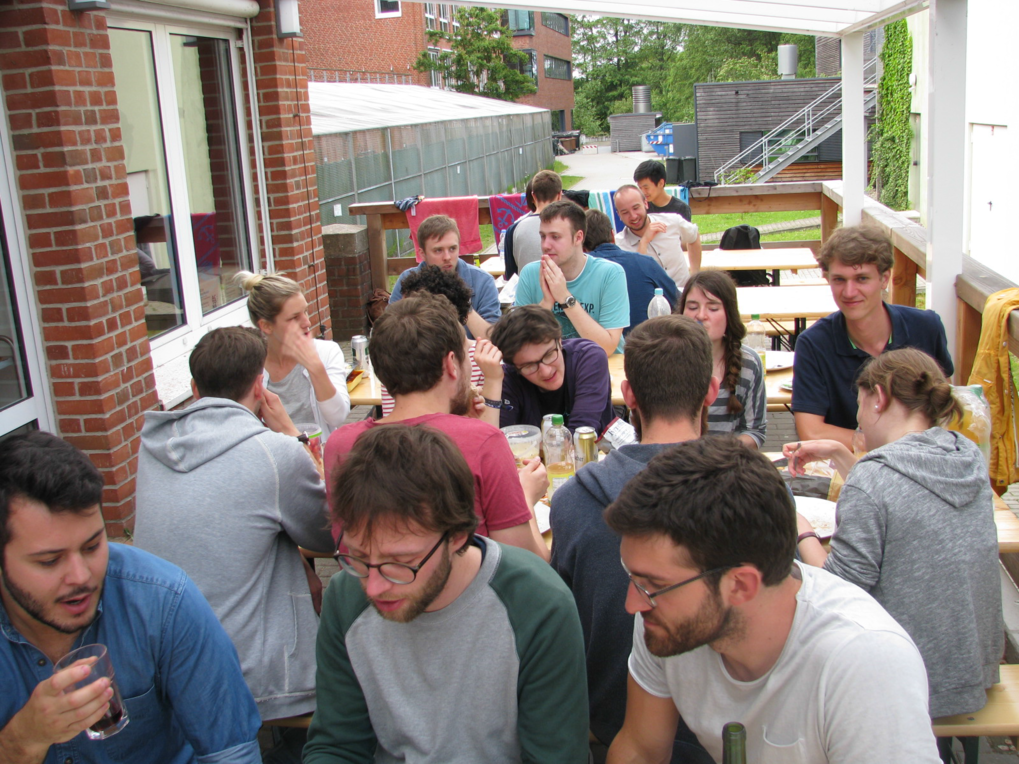 On a sunny Saturday in the second week of June, groups of curious people were sighted wandering through the little town of Plön in Schleswig-Holstein. What might have looked like a conspiracy to the Plöners were actually doctoral researchers from the MPIs Meteorology, Structure and Dynamics of Matter, Comparative and International Private Law (all in Hamburg) and Plasma Physics (Greifswald). They were headed to one of the more remote MPIs, meeting their fellow PhD candidates to learn about Evolutionary Biology and talk about science over Beer and Bratwurst.
The day started with an introductory lecture by Plön's PhD representative Alina Jeschke, where guests learned about the lakes surrounding the institute – which is not a coincidence. The institute started off 125 years ago as a "Biological Station", investigating and characterizing the animals and plants living in the lakes around Plön. The scientists there learned about the different projects and questions addressed and the methods used for this research. For instance, using a fish and tapeworm model to answer questions about parasite life cycles. Other questions of study include how wild mice can be used as models to identify the genetic basis of personality? Why a marine mosquito loves the moon and what this tells us about biological clocks? How to answer biological questions, such as the dynamics of blood cancer, using mathematical models and computation? What a unicellular algae can teach us about the evolution of viruses, and many more.
With a lot of input to process, the audience was sent out in groups to examine some of the biological models and experiments live and close-up. It is a wonderful thing to tell students from other fields about our own work. With most of the guests being physicists, the biological approaches and systems were new to most; however this seemed to only increase their curiosity. It appeared as though everyone wanted to see and hear everything they could about the science presented to them, soaking up the new information and forgetting that they were already hungry for a barbeque.
While a few brave people dared to swim in the lake, everyone else stocked up for a laid-back barbeque on the institute's cafeteria terrace. So when the grill was finally hot and the Aldi-store emptied of all sausages, bread and salad, there seemed to be a hungry buzz like a beehive, which slowly calmed as stomachs filled. What a perfect use of a long and mild summer night – socializing over a beer with the people from other institutes, who are just as science-crazy as we are, sharing stories of things we have never heard of.
The HanseHUB is currently made up of the MPIs in Hamburg, Bremen, Plön and Greifswald. We meet every couple of months in one of the institutes and combine science with socializing. If you are from another northern MPI (you define what "northern" is ;) and want to be part of the HUB, contact hub coordinator Leo Borchert (leonard.borchert@mpimet.mpg.de) or Alina Jeschke (jeschke@evolbio.mpg.de)– the more people, the more fun!