Mental Health Awareness Week 2021
Events
Start:

Oct 4, 2021

End:

Oct 8, 2021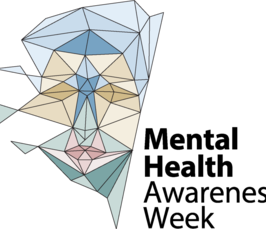 The Mental Health Collective is currently planning an MPS-wide Mental Health Awareness Week (MHAW) for 2021. Keep an eye out for more updates to follow!
We adopted a 100% virtual format for higher inclusivity and greater reach.
Follow us on Twitter: @MPG_MHC
Dear Colleagues, Welcome to the Mental Health Awareness Week (MHAW 2021)!
When?
From Monday October 4th though Friday October 8th
Von Montag, den 4. Oktober bis Freitag, den 8. Oktober.
Who?
Participation is open to all MPG employees.
Alle MPG-Mitarbeitenden können teilnehmen.
What?
There will be several talks each day in English and in German, covering the important topic of mental health in a variety of ways under the brand motto #BreakTheStigma, including stigma, Mental Health First Aid (MHFA), stress and crisis management, resilience, EMAP of the Fürstenberg Institute, isolation and loneliness, depression, addiction, suicidality, inclusion, among others.
Unter dem bewährten Motto #BreakTheStigma wird es täglich mehrere Vorträge in Deutsch und Englisch geben, die das wichtige Thema psychische Gesundheit auf vielfältige Weise abdecken, u.a. Stigma, Mental Health First Aid (MHFA), Stress- und Krisenmanagement, Resilienz, EMAP des Fürstenberg-Instituts, Isolation und Einsamkeit, Depression, Sucht, Suizidalität und Inklusion.
Where?
MHAW2021 will be held via Zoom (link to follow).
MHAW2021 wird via Zoom stattfinden.
Good mental and physical health is a prerequisite for all of our work and research. Please feel encouraged to attend this supporting, exciting and empowering Zoom event organized by the Mental Health Collective (MHC), a grassroots initiative in the MPG.
Eine gute psychische und körperliche Gesundheit ist eine wesentliche Voraussetzung für unsere Arbeit und Forschung. Bitte fühlen Sie sich ermutigt, an dieser spannenden, unterstützenden und ermutigenden Zoom-Veranstaltung teilzunehmen, die vom Mental Health Collective (MHC), einer Graswurzelinitiative in der MPG, organisiert wird.
The MHAW 2021 is organized by the Mental Health Collective (MHC) and provides a valuable initiative to strengthen the importance of Mental health topics being addressed.
We, as the PhDnet, very much appreciate their efforts and therefore provide them with the resources for this website. Nonetheless, the responsibility for the contents lies with the MHC