Steering Group
The Steering Group is the main contact between doctoral researchers and the Headquarters of Max Planck Society in Munich. They coordinate the communication within the PhDnet and outside of it. The members of the steering group are elected annually at the General Meeting and assume office each year on January 1st.
The Steering Group consists of a spokesperson, three representatives for the different sections (BM/CPT/HS), the deputy spokesperson (financial officer) and the general secretary. The members of our current Steering Group are:
---
Agenda of Steering Group 2020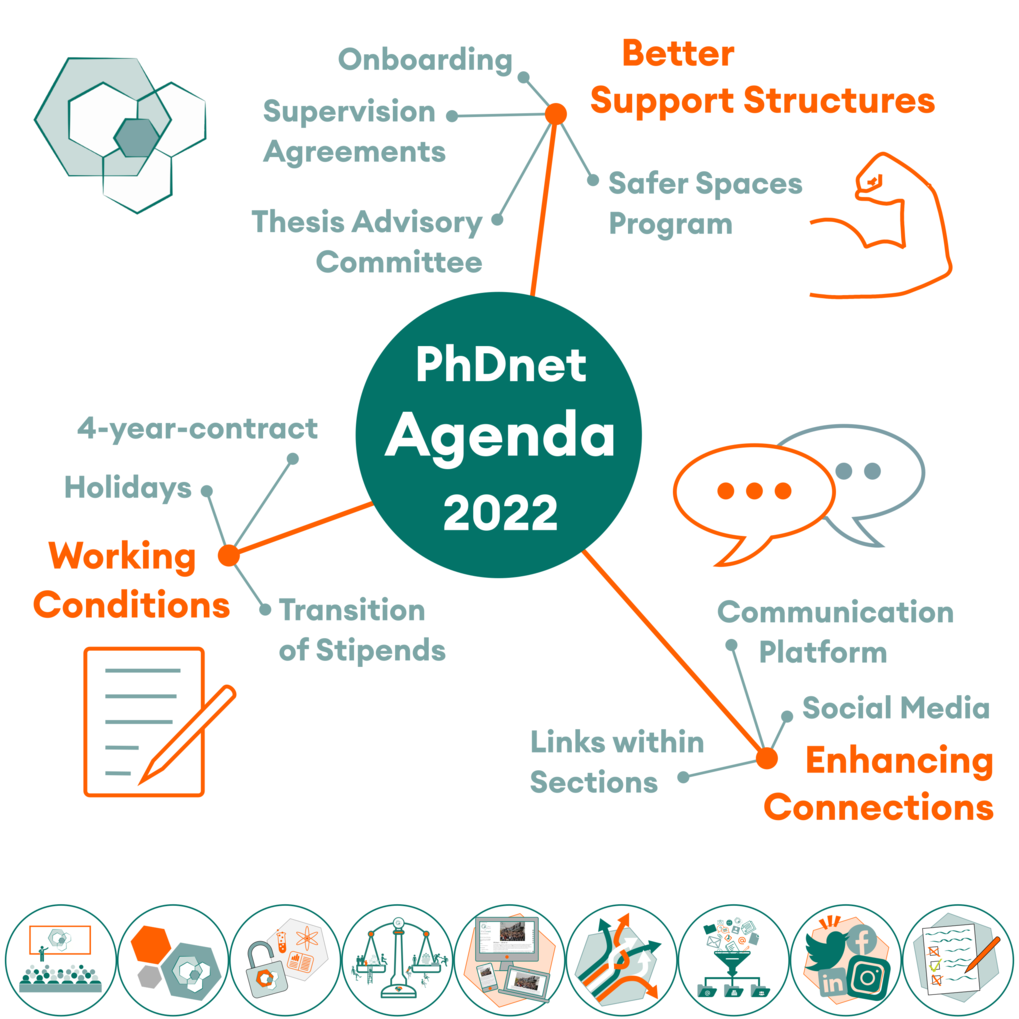 Excellent doctoral researchers deserve outstanding working conditions, career development and communication.
To achieve this, Steering Group 2020 will collaborate with the General Administration and diverse Max Planck Society bodies on the following key points:
Working conditions
Raise of minimum salary to at least 65% of TVöD to remain competitive

Translations of contracts and relevant documents

Clarification of Thesis Advisory Committee

Involvement in director hiring process

Training for supervision and management

Defining routes to report harassment and bullying

Increase equality and inclusion of DRs regardless of nationality or gender
Career Development
Welcoming new PhDs with streamlined onboarding procedures and
release of a travel guide

Non-academic career guidance and transition

Facilitate networking with alumni
Communication
Increase our social media presence

Streamlining our website and social media channels

Release of a FAQ with recurring topics

Clearly outline reporting procedures

Showcasing institute achievements and events

MPG-wide open science and open access strategies
We are always open for input on any topic! For this, questions, and advice don't hesitate to contacts us via steering.group@phdnet.mpg.de
We are looking forward to an interactive year!