General Meeting Group
The PhDnet General Meeting is an annual meeting of PhD representatives and interested doctoral researchers of the Max Planck Society.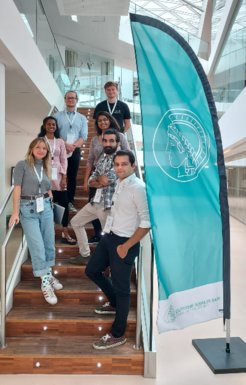 The meeting provides the opportunity to get to know the PhDnet and have an exchange between new and experienced PhD representatives from different institutes. Furthermore the program of the General Meeting typically includes reports from the steering group and workgroups, and discussion of common problems faced by doctoral researchers.
More specific, the following topics will be covered:
Getting to know the PhDnet
Presentation of the work done in the PhDnet during the past year and defining goals for the work of the PhDnet in the upcoming year
Discussion with representatives of the Max Planck Society - past meetings were often attended by the MPS president or a vice president as well as a representative of the Administrative Headquarters
Election of the steering group and formation of new workgroups
A lecture by an invited speaker from the Max Planck Society
Social events (e.g. meeting dinner, visit to a local science-related attraction)
The General meeting 2023 will be from 09-11 October and will be in a hybrid format. Every PhD is invited to join! The meeting is still under planning, but we hope to inform you soon with more details. Do you want to help us? feel free to write us an email.