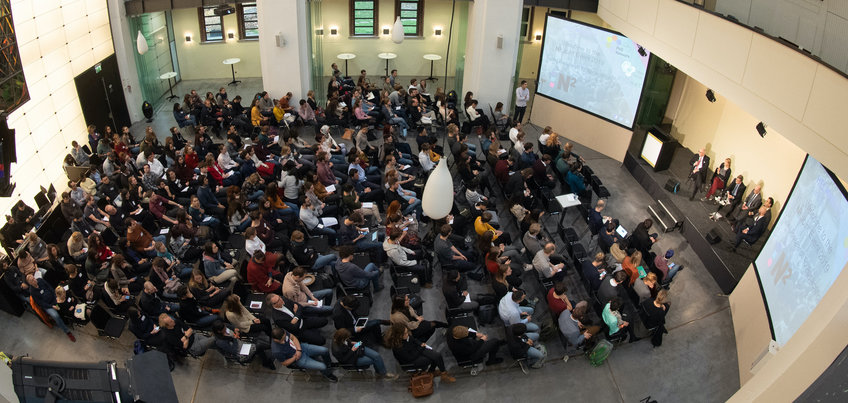 N2 conference
N2, the "network of networks", organises a joint event every two years, bringing together early career researchers from the non-university research sector to discuss and connect with senior scientist, political stakeholders the media and the public.
N2 Event 2021: Perspectives on Open and Sustainable Research

The next N2 conference will take place from October 13 - 15. In an innovative online format, the event will bring together doctoral researchers from all across Germany. It aims to prepare doctoral researchers for a sustainable research career and to provide networking opportunities across the institutions represented by N2.
For more information, click here!
N2 Event 2019: From Research to Application
The N2 Event 2019 took place at the Umweltforum Berlin from 13 – 15 November 2019. It united selected leading scientists from academic research and industry with excellent doctoral researchers from various research fields of N2 to discuss about the role of basic research and how it can contribute to and translate into commercial interest.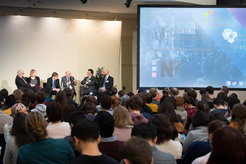 N2 Event 2017: Science Communication
The 2017 joint event of N² took place at the Leibniz Naturkundemuseum and EUREF Campus from 6 - 8 November 2017. It gave an insight into state-of-the-art science communication and the relationship between science and society. As part of the Berlin Science Week, the conference was open to the public on one evening with the festival "Science Beyond Borders".