Visions in Science 2018
Events
Start:

Oct 5, 2018

End:

Oct 7, 2018

Location:

Harnack House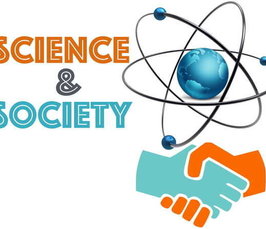 Visions in Science is the annual interdisciplinary scientific event organized by members of the Max Planck PhDNet. The 7th Visions in Science will be held in conjunction with the Max Planck Career Fair in Berlin from the 5th to the 7th of October, 2018. We have invited leading scientists and innovative companies to create a stimulating atmosphere where young researchers can network, look for employment opportunities and discuss their visionary ideas about the future of science.
This year our focus will be on Science and Society and we have invited eminent scientists from a broad range of disciplines including but not limited to Astrophysics, Social Neuroscience, Geo-engineering and History of Science to deliver talks on how their fields are shaping society in direct and indirect ways. In addition to standalone lectures, there will be two panels discussing Science Communication and the Ethics of Innovative Science.
This conference also presents an opportunity for Ph.D. students to showcase their research in the form of a Science Slam and/or a Poster and network with leading scientists and other Ph.D. students from diverse backgrounds. Students are encouraged to present their work in a way that is accessible to non-experts.
Please check our website at www.visions-in-science.org and reach out to us at visions@phdnet.de.