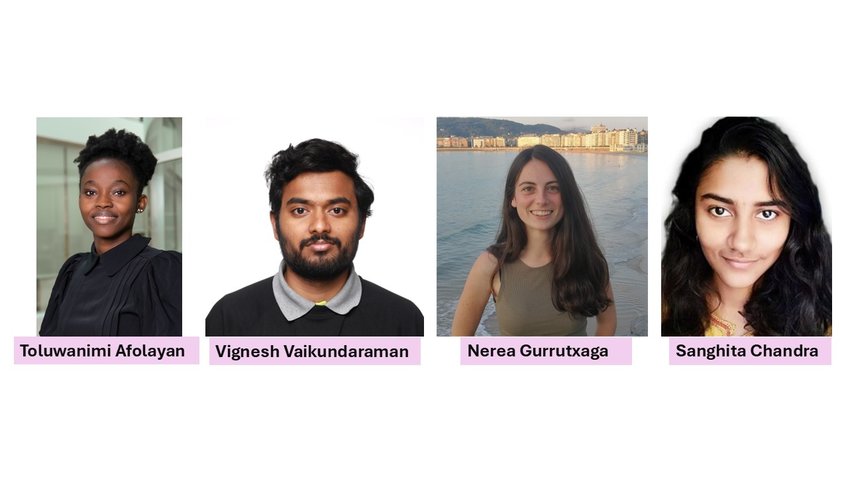 Open Science Group
The Open Science working group aims towards making science in the Max Planck Society more accessible and transparent. To pursue this we work together with early career researchers, senior researchers and administrative staff locally at the institutes and more globally in the whole MPS.
Open Science Ambassadors Conference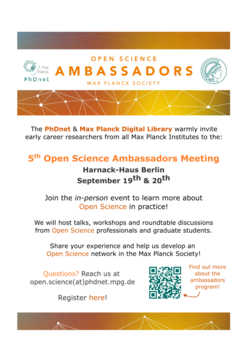 The PhDnet and Max Planck Digital Library invite you to the 5th Open Science Ambassadors conference that is being held in person in Berlin on the 19th & 20th of September 2023! There will be workshops, roundtable discussions and talks from Open Science professionals and early career researchers! Please see the OSA website for more information about the conference and register here.
Status Quo – Stance of early career researchers towards Open Science practices
In 2019 we ran a survey amongst doctoral researchers of the MPS to ask about their stance towards open science practices. The report is now published Open Access in Frontiers and can be downloaded here. Overall, the survey showed that DRs think very positively and have some knowledge about OS practices, yet they would like to learn more (see Graphic). Despite this positive stance, the implementation of OS practices among DRs is rather limited. Thus, the study demonstrates the need to introduce systematic OS policies with clear incentives and specific training strategies to support these bottom-up interests. The Open Science working group is working towards achieving this with several sub projects!

Gathering information about OS topics + info packages for the institutes
Open Science is an umbrella term for a transparent, reproducible and accessible way of conducting research. Many practices and tools fall under this approach. We want to provide our fellow researchers with a comprehensive overview. Ultimately, we will create info packages to be sent to all MPIs to increase awareness and knowledge.
Are you interested in a specific OS-related topic and would like to help us gathering information about it? Get in touch!
Outreach and education
Our aim is to educate as many researchers as possible about the benefits of Open Science for their own research and the academic system overall. In addition to writing about this in the Offspring blog, we are therefore planning a series of short, animated videos on Open Science topics.
Want to get creative and help us prepare the videos? Get in touch!
Starting a discussion on systematic OS strategies for the MPS
From our experiences at the MPIs and our recent study described above, we recognize the need to introduce more systematic changes to a transparent research approach within the Max Planck Society. We have outlined our proposal in a Discussion Paper, which you can download here!