Should I stay or should I go (out)?
by Mental Health Initiative of the MPS - Barbara Safaric, Evelyn Medawar, Erica McGale, Olga Vvedenskaya & Julian D. Rolfes
Back in 1982, The Clash couldn't help but wonder - Should I stay or should I go?
Fast forward to 2020, and here we are – amidst a global pandemic, facing the same dilemma. But, is it even a dilemma?
You know how the song continues, don't you?
Should I stay or should I go now?
If I go, there will be trouble
Yes, there will be trouble, as hopefully, many of you are fully aware. The German government recently implemented strict measures in hopes of preventing further spread of COVID-19, emphasizing the importance for people to #stayathome and limit contact with each other to an absolute bare minimum. Repeat after me: Absolutely. The. Bare. Minimum.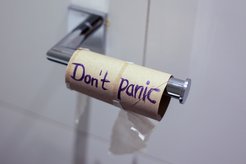 What does this mean to us: Researchers of the Max Planck Society (MPS)?
You are all strongly encouraged to #stayathome. Most institutes of the MPS reduced their operations to a minimum or already closed down with the majority of MPS employees working from home until further notice.
When it comes to regulations within the MPS, make sure to check out the MAX intranet page that is regularly updated with information relevant to our work.
If you are in a situation where you feel uncomfortable and unsafe to keep coming to work, but your PI still insists on your coming, please write to us at steering.group@phdnet.mpg.de or steering@postdocnet.mpg.de! We can keep your identity anonymous, and advocate in your name to the MPS presidential committee.
What about… you know, life?
Are you slowly feeling increasingly anxious, spending all of your time alone or with flatmates/partners? Just like many of us, do you feel the impact of being cut off from your friends, your loved ones and family due to the quarantine, or because they live in different cities and countries all over the planet?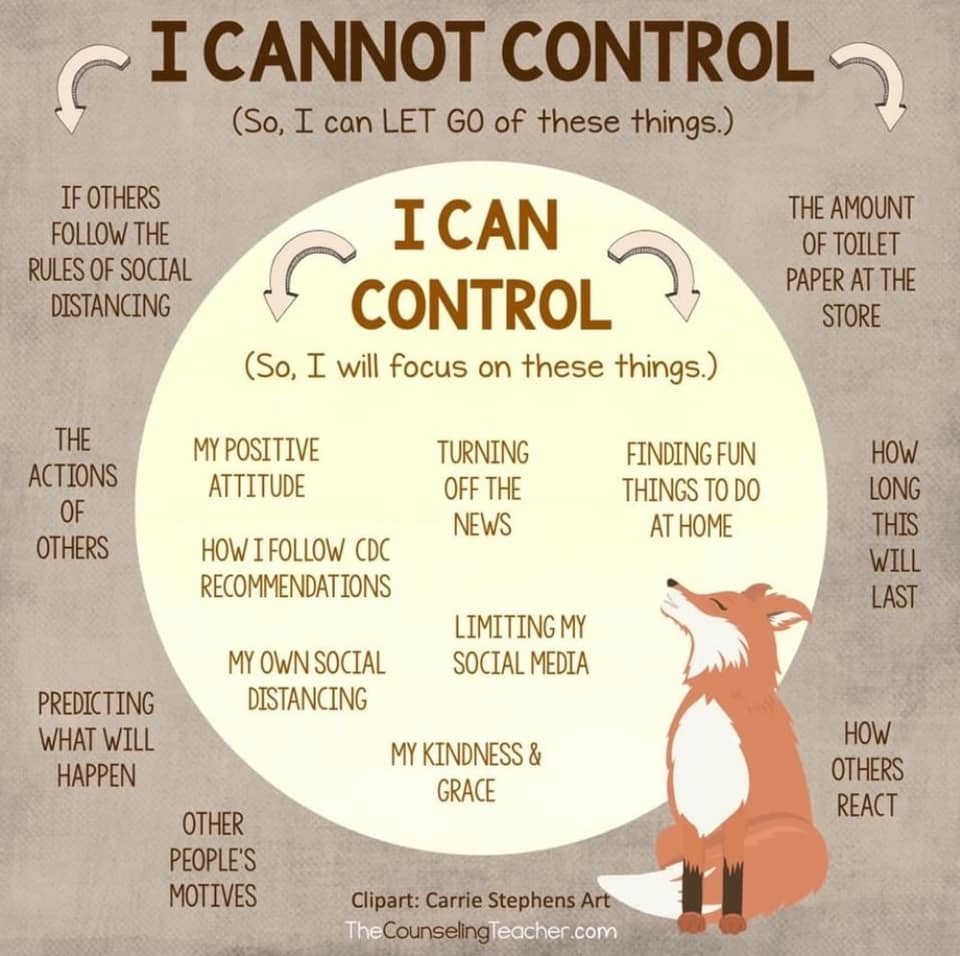 You need to realize, you are not alone!
We are all in the same boat, whether it seems like it or not. However, each and every one of us will deal with the current situation in our own way. Everyone has to figure out for themselves what works best for them.
The only thing we can do, and the only thing in this situation that we have complete control over, is ourselves. Please keep this in mind. Stay respectful toward others and have a tiny bit more patience and compassion than you'd have had back in January. Also perhaps, more importantly, have extra patience and compassion for yourself. Be kind to yourself! These are stressful times and we find ourselves in uncharted territory.
So what can we do?
Meeting in person with your loved ones might not be possible for a while, but there are plenty of ways to stay and feel connected, from texting and calling, to skyping and cooking together.
Some things that I personally enjoy are spontaneous virtual coffee dates and "watch parties". Behold my new "night out": a bunch of my friends and I logged into our Zoom accounts and ended up watching the new season of RuPaul's Drag Race together. Not only was this a fun way to interact with people I care about, it was also a very welcome distraction from all the bad news. And of course, it was great to be reminded of RuPaul's age old message "If you don't love yourself, how the hell are you gonna love somebody else!" Also, Netflix recently paired up with Chrome to enable Netflix watch parties through the use of a new Google Chrome extension (check it out here: netflixparty.com).
In addition to "watch parties", your local retailers might offer delivery services now – check them out!
Finally, in times like this, it is more important than ever to give something back to society, if you feel comfortable doing so. One simple but highly effective way you can support your local community is by helping elderly or quarantined people in need: quarantaenehelden.org.
Can we learn from others who have lived in isolation before?
Quick answer: Yes! There are plenty of people who regularly experience this situation on a daily basis, namely polar explorers, astronauts or sailors. An initiative to help people deal with self-isolation during the outbreak of COVID-19, referred to as #HackCorona on Twitter, provides a great collection of coping strategies and activities such as the ones that can be found on this site: homenauts.com.
Here, we offer you some resources and a few ideas on how to #staysane while being stuck inside your apartment.
EMAP - the Employee and Manager Assistance Program
First and foremost: don't forget about EMAP, the Employee and Manager Assistance Program! EMAP offers a free and immediate consultation by phone or online for all MPS employees and their families.
How does EMAP work?
Call the phone number +49 (0)800 – 38 77 83 6 and indicate that you belong to the MPS.
The foreign number +49 (0)800 – 38 77 83 62 can be reached from the Netherlands, Austria, Switzerland, Italy, Spain and Portugal free of charge.
You can reach the Fürstenberg Institute who is operating EMAP also by email: beratung@fuerstenberg-institut.de
An online consultation is also possible. You can find short instructions here.
Further information can be found on MAXnet.
Moreover, the Fürstenberg Institute shared the following videos on Youtube with information on:
work in the Home office with children in German
Self-care & exercise
Did you always want to try meditation but you never had the time? The app Headspace has a huge collection of guided meditation and other exercises in their current free package – Weathering the storm.
There are also other popular apps such as Calm, InsightTimer and buddhify, to name a few, which may be helpful to invest time in your self-care.
With gyms being closed, many of us need to look for new ways to exercise.
Do you have a yoga mat stashed somewhere in the basement? With no other equipment needed – just your body and your breath – these daily virtual yoga classes may be the right thing for you: Engel.Yoga - Munich, Germany.
If a Downward Facing Dog is not really your thing, don't stop there. There are enough youtube videos as well as plenty of gyms and fitness trainers who are live-streaming their workouts to keep us all motivated and fit. Check out the Facebook pages of your local gym and favorite fitness influencers, and fitness apps for motivation and guided sweat sessions.
Also, you can always go for a walk or a run. Apps like Nike Run Club, Strava and Runtastic will track your speed and distance, give you some tips and guidance. This is also a great way to virtually connect with your friends and keep the spirits high! But please, be responsible! Do it alone, follow your city and state guidelines, and avoid contact with others at all times.
Self-improvement
Luckily, we live in the age of the internet and the world is (still) our oyster, at least the virtual one. There are plenty of websites offering multiple courses, many of which are currently for free. Here are our top picks:
Chat
You can join the MPS-wide #corona_social on Rocket.Chat for some uplifting content. Feel free to post positive stuff or content to keep you going during home office times! You can also find it in the GWDG Rocket.Chat server when you look for #corona_social.
Global Consortium for Academic Mental Health (twitter @GC4AMH) organizes #COVIDCafe several times a week over Zoom. You can meet researchers from around the world to combat social isolation during the pandemic. All the information about these meetings can be found on Twitter handle @GC4AMH. Students, postdoc, staff and faculty are all welcome.
Organize coffee breaks or lunch breaks over Zoom with your lab every other day and try to discuss non-scientific topics. It will help you and your colleagues feel less isolated.
Have an urge to help COVID-19-related research?
An initiative has been formed where we can currently "lend our brains" to the people leading the immensely important COVID-19 research efforts. It might be worth signing up, especially if you have some transferable skills, for example in data science, https://crowdfightcovid19.org/volunteers.
So, now you are a few days into your home office. Dishes are washed, laundry is done, you did two morning yoga classes, went for a run, skyped with everyone you could think of…
But now it's raining outside (and you are extra upset about that because you cleaned the windows yesterday!), and honestly, now you need something more low key.
What else can I do? – glad you asked! There's plenty!
Thanks to the virtual oyster, you can enjoy exquisite works of art from around the globe!
Culture & arts:
Nature & cooking:
Podcasts & audibles
are another amazing way to shut out the outside world for a bit. You can find free audiobooks at Audible.
And something completely different - throw a party for one in your living room! United We Stream #1: Watergate | ARTE Concert (many more DJs you can find streaming on Facebook and Youtube).
Last, but not least!
Check out all of the resources we put together for Mental Health Awareness Week last year:
Mental Health Awareness Week, especially Immediate Help Document where you can find specific contacts based on your region.
Still, if you are feeling overwhelmed by everything - please reach out! #sharingiscaring
Stay healthy!
Also, just stay at home.